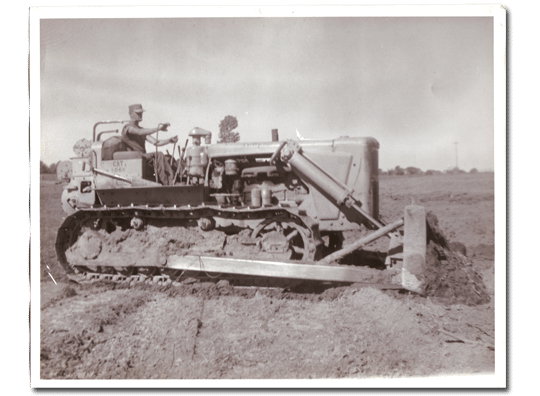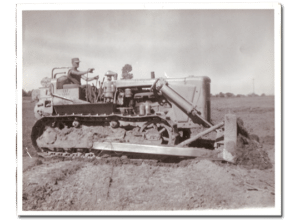 In 1959 Frank and Laverne Twehous started Frank Twehous Excavating Co, Inc. with a single Caterpillar D6 bulldozer. With an office in their home and the shop in a chicken coop, they began to build their business. Soon with hard work and dedication, they outgrew their original location and moved to a small shop in Taos, MO. They eventually built a new facility off Highway 50 East on the outskirts of Jefferson City, MO. The business expanded to include such services as Blasting, Demolition, Heavy Haul Trucking, Utility Construction, Concrete Construction and more. Specializing in the complicated, challenging jobs that other companies didn't want or didn't have the equipment and the knowledge to complete contributed to their success.
Today Twehous Excavating has grown into Mid-Missouri's premier excavating company. They built a team of experienced professionals and a reputation of excellence in the industry. Now fifty years later, they have approximately 100 employees including their three children who have joined the business. With a family atmosphere and an honest, hard working way of doing business, they have developed partnerships with their customers and worked side by side with them until each job is complete. The willingness to be flexible, adaptable and sometimes even creative to complete the project sets Twehous Excavating apart from their competition.
We are celebrating 50 years of success and looking forward to continued growth in the future. We invite you to utilize our expertise and call us for any of your project needs. We would like to thank our many loyal customers who we have served over the last 50 years and look forward to developing new relationships for years to come.